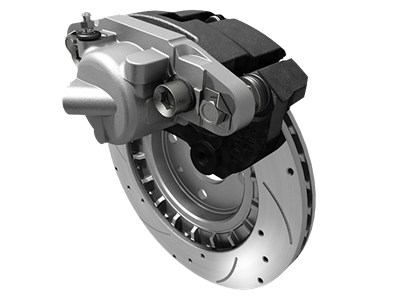 BRAKE SERVICE
At Land Rover Southwest Houston, we have many service specials to choose from and would love to have you as our customer.
Benefits of Getting Your Brake Pads Changed
Out of all the different safety features on a vehicle, perhaps the most important feature is a vehicle's brakes. Without brakes, a vehicle is unable to stop itself. Needless to say, if your vehicle is unable to stop your vehicle is undriveable. The reason your vehicle is able to stop is because of its brake pads. The way brake pads work are by applying friction to a metal disc, which causes your vehicle to come to a stop. Over time, these brake pads wear down and need to be replaced. It is crucial that these brake pads get replaced to avoid potential car wrecks and accidents. It is recommended that you get your brake pads replaced regularly, although the amount depends on the car and the amount that the vehicle is driven. Some signs that your vehicle may need its brakes replaced are a screeching sound when you step on the brake pedal, a brake pedal that sits closer to the floor or longer stopping distances.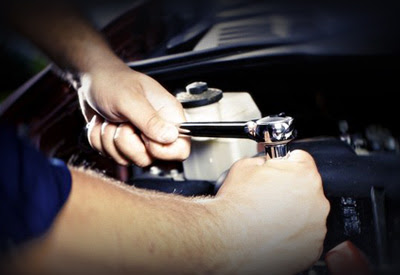 Customer Reviews


Land Rover Southwest Houston
10150 Southwest Fwy, Houston, TX 77074
Serving
Houston

,

Sugar Land

&

Missouri City

The certified mechanics at Land Rover Southwest Houston are experienced and dedicated to servicing cars. They have changed countless brake pads, for many makes and models of vehicles, and can handle any task you throw their way.
Land Rover Southwest Houston Brake Service
While there are many benefits to doing business with Land Rover of Houston, arguably the best reason is that we only use OEM (original equipment manufacturer) parts. OEM parts are parts that come directly from a dealership. This isn't the case with aftermarket parts, OEM's biggest competitor, which come from many sources. One of the advantages of auto parts coming directly from a dealership is that you will always get the part that is right for your vehicle. You will always get the part that is right for your vehicle because your dealership will use the same type of part that was originally in your vehicle. If you use aftermarket parts, you will have to do research to see what part is right for your vehicle. This can be a lengthy process that can also cost you an unnecessarily large amount of money. Another benefit of original equipment manufacturer parts is that they come with a warranty. This warranty covers the cost of any repairs your part may need. Aftermarket parts don't always come with a warranty, which means that you will have to pay for any repairs to the part. This can cost you a great deal of money and, if the repairs are substantial, you may even have to buy an all new part. Over the course of this article, I have gone over the importance of having a good set of brake pads. I have also gone over the advantages that come with original equipment manufacturer parts and why aftermarket parts can be a hassle. With that being said, I hope that this article has been informative and I hope you will be getting your auto needs met at Land Rover of Houston.