TIRE SERVICE
For any type of tire maintenance service or for tire replacement service in the Houston area, check out some of the great promotions that are available to you through our service center at Land Rover Southwest Houston.
Benefits of Tire Service
Tires are a component of your vehicle that may be easy to overlook until you notice signs of trouble. However, because of how critical the condition of your tires is to your vehicle in numerous ways, scheduling regular tire service with our team of auto specialists at Land Rover Southwest Houston is an excellent idea. In fact, with regular tire service, the effects of regular wear and tear on the tread and other tire components can be minimized. For example, through our tire maintenance service, the air pressure in your tires can be regulated. In addition, the tires can be rotated regularly. These two services are essential to decreasing wear. With excellent tire condition, fuel economy may be optimized, and your safety on the road could be bolstered. Remember that the condition of your Land Rover's tires also plays a role in the overall condition of many other components in your vehicle. In this way, caring for your tires could help you to keep the cost of ownership as low as possible.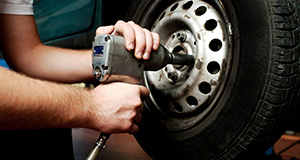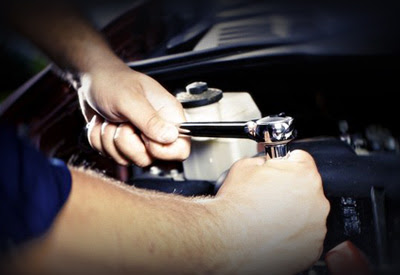 Customer Reviews


Land Rover Southwest Houston
10150 Southwest Fwy, Houston, TX 77074
Serving
Houston

,

Sugar Land

&

Missouri City

Land Rover Southwest Houston is your trusted source for quality maintenance and repair services that your vehicle needs now and in the years to come. We take the care of your vehicle seriously, and one way that we strive for excellence in this area is by only hiring certified automotive experts who have been trained on the care of our models. Our technicians also have substantial knowledge and expertise that carries over to other makes and models as well. We are the local service center that you can bring all of your vehicles to for great service. The best way to ensure that your tires receive the care that they need over the years is to bring the vehicle to us for a tire check and service every few months on a regular basis. Through this type of regular service, our team can monitor tread wear, rotate the tires and ensure that they are inflated properly. These efforts may extend the life of your tires, and we can also let you know when your tires should be replaced to maintain the condition of the vehicle and to promote your safety on the road.
Tire Service
The expertise of our service team plays a critical role in the overall care of your vehicle, and this holds true for tire services and for all other services that your vehicle may need. The other essential factor that affects the quality of the work that we do on your vehicle is the type of parts used. Aftermarket parts are commonly used by many service centers around the Houston area. Because we are committed to excellence in all that we do, our team utilizes OEM Land Rover parts when servicing your vehicle. These original equipment manufacturer parts are typically higher in quality and have superior longevity in comparison to aftermarket parts. We want to provide you with quality services in a timely manner. Call us today to schedule an appointment for tire service on your Land Rover.